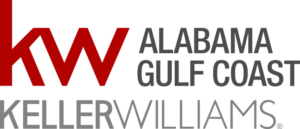 There is much more to purchasing a beach property than picking a pretty place. The Buy OBA Team is here to help you not only find a great place at the best price, but we are also here to help you plan for positive cash flow and future property value increases.
There is plenty of crucial research that must be done on your behalf to protect your personal finances. Is there an HOA? How much are the monthly dues? Are there planned owners special assessments for major capital improvements? Does the owners association dues cover the costs of cable television, internet, water, sewer, trash? Is the condo/home insurable? Is flood insurance required? If so, what coverage's and pricing are available? Does the owners association have an umbrella policy that covers the exterior and structural of the building in the event of a major storm? How much should you expect to pay in annual property taxes? Which governmental entities are you paying? Does this unit have a rental history? If so, what should you expect in rental revenues. If not, how can we accurate forecast future rental cash flow? Should you rent it and manage it yourself, or do you need a local rental management company? And much more……..
Don't hire just any Real Estate Agent who will show you properties and lead you to make a purchase that is based on aesthetics and emotion alone. Choose the BUY OBA Team at Keller Williams Realty, who will treat you like family and make sure that all aspects of the transaction set you up for success.
We work hard to analyze market values, project annual income, estimate all costs of ownership and set you up for profitability. Our goal is to find the right place on the beach for you and your family that will bring you many years of enjoyment, while providing the best scenario that will result in positive annual cash flow and future increase in property value. We want you to be so pleased, that you tell everyone you know about our exceptional approach to investing at the beach!
BUY OBA TEAM
Darin Davis, Realtor – Team Lead